Sr. Business Systems Analyst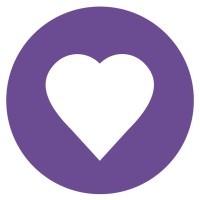 Honest
IT
Nashville, TN, USA
Posted on Tuesday, November 14, 2023
Who You Are
You are devoted, compassionate, and enjoy being on the front lines in healthcare, changing the lives of your patients. You are passionate about getting to the root cause of a patient's conditions, removing social determinants of healthcare, and ensuring the highest possible quality of life for those in your care. You don't want to sacrifice quality over quantity, and you aim to provide the same level of care and commitment to your patients that you would to your own family member.
Does this sound like you? If so, we should talk.
Who We Are
We are Honest Medical Group, a groundbreaking team of health care professionals focused on making a major impact in health care. At Honest, we align every aspect of our company to support patients and providers. We are devoted to purpose and inspired by innovation. We embrace our communities and lead with kindness. We drive health improvements, create a seamless member experience, and eliminate unnecessary cost. We listen to the needs of our patients and our employees—continually working to push beyond the status quo.
For us, it's all in an Honest day's work.
Your Role
The Sr. Business Systems Analyst position requires a highly motivated problem solver with healthcare experience, analytical skills, solid organizational skills, and a desire to advance within the organization. This position offers the opportunity to work on new projects and existing system enhancement projects from inception through implementation using advanced analytical skills and ability to illustrate and articulate complex data scenarios to technical and non-technical stakeholders. Additionally, this position offers the opportunity to collaborate with peers who thrive on finding innovative solutions to some of healthcare's biggest challenges and contribute your skills to improve the health and well-being of the members we serve – a community's most vulnerable.
*This is an onsite position and will require in-office presence 4 days/ week.
Primary Functions:
Conduct JAD (Joint Application Development) sessions, collaborating with both external and internal stakeholders to elicit and document business requirements.
Proficiently gather, document, and maintain requirements in various forms, including user stories, BRDs (Business Requirement Documents), FRDs (Functional Requirement Documents), and Source-to-target mapping documents.
Maintain an issue log to track and communicate issues related to data extracts and business requirements.
Create workflow diagrams and system specification documentation to enhance understanding of complex data scenarios, utilizing tools such as MS Excel.
Utilize advanced SQL skills to perform comprehensive data analysis, visualization, validation, profiling, and cleansing activities.
Apply advanced data analysis techniques to derive valuable insights from raw data, enabling data-driven decision-making.
Effectively communicate, illustrate, articulate, and quantify data analysis and validation findings to both internal and external stakeholders.
Work hands-on with CMS and/or Payer data feeds, including Medical Claims, Eligibility, Rx Claims, Provider, MMR, Lab, and Quality Care Gap data.
Collaborate with internal and external stakeholders to develop business specification documents and maintain issue logs to track and resolve data extract issues.
Act as a knowledgeable bridge between clients, project managers, and technical staff to define, document, and share business requirements, ensuring alignment with expected impacts.
Analyze, plan, design, document, and make recommendations for process improvement within the organization.
Work closely with technical and non-technical team members and departments to document and create a comprehensive data dictionary for new and existing processes.
Play a key role in verifying that all requirements are met by approving and validating test results, ensuring the quality of deliverables.
Apply data visualization skills creatively to enhance data comprehension, accelerate decision-making, and drive data-driven solutions.
Exercise management skills to track requirements to closure, provide updates on development (DEV) and quality assurance (QA) completion, and perform User Acceptance Testing (UAT) as necessary.
Perform other related responsibilities as assigned.
How You Qualify
You reviewed the Who You Are section of this job posting and immediately felt the need to read on. This makes you a match for our innovative culture. You accept things change quickly in a startup environment and are willing to pivot quickly on priorities.
8 or more years of Business Analyst experience in a relevant Business Analyst or Data Analyst position with 5 or more years of healthcare experience primarily in Medicare is preferred
Proven experience where the candidate has used their analytical skills using tools such as Excel or SQL to quantify anticipated impact of work and impact on Business processes
Strong client communication skills translating stakeholders, external vendors and leaderships needs to actionable objectives
Proficiency working with rational databases, Structured Query Language, and knowledge of all stages of the Systems Development Life Cycle is required
Strong analytical and problem-solving skills
Strong executive presence to deliver messages to business leaders, clients, and technical personnel
Ability to work efficiently in a dynamic and fast-paced environment, adaptable to shifting priorities
Ability to prioritize competing deadlines
How You are Supported
As a full-time team member, you will benefit from Honest's exceptional total rewards package, including competitive base pay with bonuses, paid time off starting at 4 weeks for full time employees, 12 paid holidays per year, reimbursement for continuing medical education, 401k with match, health, dental, and vision insurance.
As a part-time team member, you will benefit from Honest's total rewards package, including competitive base pay with bonuses, pro-rated paid time off, paid holidays, reimbursement for continuing medical education, 401k with match.
Family friendly policies that support paid parental leave and flexible work arrangements
As a team member you'll be supported by our robust commitment to training and development that starts with onboarding and continues throughout your career with Honest
You will collaborate with like-minded healthcare professionals who, like you, understand the importance and value of Honest's high-quality, value-based, care model.
Honest is an equal opportunity employer that is committed to inclusion and diversity. We take affirmative action to ensure equal opportunity for all applicants without regard to race, color, religion, sex, sexual orientation, gender identity, national origin, disability, Veteran status, or other legally protected characteristics.