Population Health Manager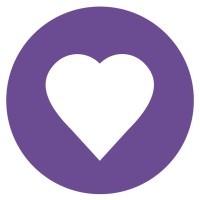 Honest
Detroit, MI, USA
Posted on Thursday, November 9, 2023
Who You Are
You are devoted, compassionate, and enjoy being on the front lines in healthcare, changing the lives of your patients. You are passionate about getting to the root cause of a patient's conditions, removing social determinants of healthcare, and ensuring the highest possible quality of life for those in your care. You don't want to sacrifice quality over quantity, and you aim to provide the same level of care and commitment to your patients that you would to your own family member.
Does this sound like you? If so, we should talk.
Who We Are
We are Honest Medical Group, a groundbreaking team of health care professionals focused on making a major impact in health care. At Honest, we align every aspect of our company to support patients and providers. We are devoted to purpose and inspired by innovation. We embrace our communities and lead with kindness. We drive health improvements, create a seamless member experience, and eliminate unnecessary cost. We listen to the needs of our patients and our employees—continually working to push beyond the status quo.
For us, it's all in an Honest day's work.
Your Role
The Population Health Manager (PHM) will play a key role in guiding practice engagement and operational activation at Honest by developing positive, long-term relationships with physicians, healthcare providers, healthcare systems, and other healthcare facility representatives. The PHM activities will support and improve patient and provider experience as well as the financial and quality performance of the Honest Clinical Model. The PHM will act as an extension of the Honest Medical Group team to manage communication, updates, and the day-to-day relationship with partner practices. The PHM will deliver and explain provider scorecards, data, lists, and reports with practices/providers, support the overall health of the practice relationship, and drive key activities that generate improved outcomes for both the practices and their patients. The role will both communicate and help drive value with data to support the practices as they navigate value-based care. The PHM will help to enhance the practice/provider focus on medical cost targets, quality, and service excellence. The PHM will serve as the main point of contact for their assigned provider groups whenever educational interventions are needed or to assist in problem resolution.
Primary Functions Include:
Meet with primary care providers (PCPs) and key provider stakeholders to build formal business relationships within clinically integrated networks. Stakeholders include PCPs, specialists, physician office staff, practice managers, skilled nursing facilities (SNFs), dialysis centers, hospital systems, specialists, and ambulatory surgery centers.
Outreach to assigned portfolio of practices, providing relevant information in a concise and influential manner to providers.
Assist with onboarding practices to influence and operationalize programs and drive toward goals and outcomes.
Educate practices on value-based care opportunities and activities that drive toward optimal cost efficiencies and patient outcomes.
Be accountable for achieving key performance metrics for portfolio practices.
Utilize data to prioritize practice work and develop data-driven strategies.
Communicate Honest Medical Group programs/services to the partners' practice engagement teams and coordinate performance tactics across value-based contracts.
Partner with payer team to ensure alignment with provider engagement strategy and tactics. Develop preferred provider collaboration and workflows.
Maintain accurate documentation on provider engagement and network efforts including contractual documents and Customer Relationship Management (CRM) inputs, as needed. Support development of provider scorecards with Operations and IT teams.
Partner with Honest Medical Group's clinical team to support care team objectives related to network goals.
Show proficiency in Honest Medical Group's business model and speak to qualitative insights based on quantitative data outputs in provider-facing meetings.
Collaborate cross-functionally with Honest Medical Group teams to identify trends, areas for process improvement, and relationship-building opportunities.
Provide reports and updates, as needed, to the Director of Market Operations.
Perform other related responsibilities as assigned.
How You Qualify
You reviewed the Who You Are section of this job posting and immediately felt the need to read on. This makes you a match for our innovative culture.
Must have reliable access to high-speed internet to ensure seamless remote work communication and productivity
Bachelor's degree in healthcare administration or related field required; Master's degree in related field considered a plus
5+ years of experience in a healthcare environment
Understanding of the healthcare delivery system and value based-care
Experience successfully engaging PCPs, specialists, and health systems in value-based care models preferred
Proven ability to analyze and interpret reports to identify opportunities for practice success, effectively communicate key components of performance, and translate performance opportunities into practice action plans
Ability to manage multiple priorities and keep up with Medicare policies, processes, and procedures
Ability to thrive in a remote work environment
Ability to travel to local provider sites, and demonstrate a high degree of executive presence in conducting meetings and presentations
Ability to arrange and consistently travel to various work sites, as well as possess and maintain a valid driver's license in your state of residence and motor vehicle insurance
Exceptional verbal, written, and interpersonal communication skills required
Resilience and adaptability that will arise with daily interactions with providers
Effective organizational and time management skills
Detail-oriented, mission-driven, entrepreneurial, and operates with a sense of urgency
Bias for action
How You are Supported
As a full-time team member, you will benefit from Honest's exceptional total rewards package, including competitive base pay with bonuses, paid time off starting at 4 weeks for full time employees, 12 paid holidays per year, reimbursement for continuing medical education, 401k with match, health, dental, and vision insurance.
As a part-time team member, you will benefit from Honest's total rewards package, including competitive base pay with bonuses, pro-rated paid time off, paid holidays, reimbursement for continuing medical education, 401k with match.
Family friendly policies that support paid parental leave and flexible work arrangements
As a team member you'll be supported by our robust commitment to training and development that starts with onboarding and continues throughout your career with Honest
You will collaborate with like-minded healthcare professionals who, like you, understand the importance and value of Honest's high-quality, value-based, care model.
Honest is an equal opportunity employer that is committed to inclusion and diversity. We take affirmative action to ensure equal opportunity for all applicants without regard to race, color, religion, sex, sexual orientation, gender identity, national origin, disability, Veteran status, or other legally protected characteristics.