Sr. Data Engineer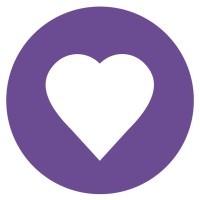 Honest
Data Science
Nashville, TN, USA
Posted on Tuesday, November 14, 2023
Who You Are
You are devoted, compassionate, and enjoy being on the front lines in healthcare, changing the lives of your patients. You are passionate about getting to the root cause of a patient's conditions, removing social determinants of healthcare, and ensuring the highest possible quality of life for those in your care. You don't want to sacrifice quality over quantity, and you aim to provide the same level of care and commitment to your patients that you would to your own family member.
Does this sound like you? If so, we should talk.
Who We Are
We are Honest Medical Group, a groundbreaking team of health care professionals focused on making a major impact in health care. At Honest, we align every aspect of our company to support patients and providers. We are devoted to purpose and inspired by innovation. We embrace our communities and lead with kindness. We drive health improvements, create a seamless member experience, and eliminate unnecessary cost. We listen to the needs of our patients and our employees—continually working to push beyond the status quo.
For us, it's all in an Honest day's work.
Your Role
The Sr. Data Engineer will be an integral member of the IT organization at Honest which ultimately will strive to help those organizations by creating new solutions and integrating with existing solutions to improve efficiencies with the least disruption to existing workflows. This position offers the opportunity to build solutions that focus on the user needs and experience.
*This is an onsite position, requiring an in-office presence 4 days/ a week.
Primary Functions of the Sr. Data Engineer Include:
Design, develop, and maintain cloud data lakes and data warehouses to support business requirements.
Create complex ELT/ETL scripts to perform data integration to data lakes and data warehouses.
Work with healthcare data sets and implement backend business logic, databases, APIs, and data workflows.
Perform data analysis on healthcare data (medical claims, Rx, CMS) to derive meaningful analysis for business needs.
Research emerging cloud-related technologies.
Work as part of a development team participating in various development-related meetings, including but not limited to daily stand-up meetings, spring planning, reviews, and commentary.
Impact the design of platforms and components.
Design and implement solutions to user submitted analysis tasks.
Test and address any issues in work and material as well as the work of others.
Implement APIs for needed application functions.
Work on backlog items as they are being prepared for development.
Perform other related responsibilities as assigned.
How You Qualify
You reviewed the Who You Are section of this job posting and immediately felt the need to read on. This makes you a match for our innovative culture. You accept things change quickly in a startup environment and are willing to pivot quickly on priorities.
Bachelor's degree in Computer Science, Engineering (with 5+ years in the data field), or related field
5+ years of data management/engineering experience
2+ years of experience in cloud data warehouses like Snowflake or Redshift
Advanced and hands-on experience with Python, JavaScript, and SQL required
3+ years of experience with AWS for developing applications that include services like S3 or Lambda
Strong knowledge and experience with healthcare data sets and implementations of backend business logic, databases, APIs, and data workflow queries
Database CI/CD knowledge is a plus
Able to perform code reviews for other developer's work
Ability to utilize technical creativity and operate independently
Ability to work as a team effectively
Ability to manage multiple priorities and demands daily
Must be able to work with users at all levels of skills and abilities
Works well and is effective in a dynamic, face-paced environment, adaptable to shifting priorities
How You are Supported
As a full-time team member, you will benefit from Honest's exceptional total rewards package, including competitive base pay with bonuses, paid time off starting at 4 weeks for full time employees, 12 paid holidays per year, reimbursement for continuing medical education, 401k with match, health, dental, and vision insurance.
As a part-time team member, you will benefit from Honest's total rewards package, including competitive base pay with bonuses, pro-rated paid time off, paid holidays, reimbursement for continuing medical education, 401k with match.
Family friendly policies that support paid parental leave and flexible work arrangements
As a team member you'll be supported by our robust commitment to training and development that starts with onboarding and continues throughout your career with Honest
You will collaborate with like-minded healthcare professionals who, like you, understand the importance and value of Honest's high-quality, value-based, care model.
Honest is an equal opportunity employer that is committed to inclusion and diversity. We take affirmative action to ensure equal opportunity for all applicants without regard to race, color, religion, sex, sexual orientation, gender identity, national origin, disability, Veteran status, or other legally protected characteristics.