Coding Specialist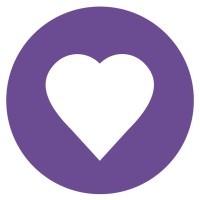 Honest
Nashville, TN, USA
Posted on Thursday, November 9, 2023
Who You Are
You are devoted, compassionate, and enjoy being on the front lines in healthcare, changing the lives of your patients. You are passionate about getting to the root cause of a patient's conditions, removing social determinants of healthcare, and ensuring the highest possible quality of life for those in your care. You don't want to sacrifice quality over quantity, and you aim to provide the same level of care and commitment to your patients that you would to your own family member.
Does this sound like you? If so, we should talk.
Who We Are
We are Honest Medical Group, a groundbreaking team of health care professionals focused on making a major impact in health care. At Honest, we align every aspect of our company to support patients and providers. We are devoted to purpose and inspired by innovation. We embrace our communities and lead with kindness. We drive health improvements, create a seamless member experience, and eliminate unnecessary cost. We listen to the needs of our patients and our employees—continually working to push beyond the status quo.
For us, it's all in an Honest day's work.
Your Role
​​As a medical Coding Specialist, you will partner with physician offices within our established partnerships to assist them in the accurate coding of patient medical records. You serve as a subject matter expert in ICD.9 and ICD.10, AHA Coding Clinic for ICD.9 CM and ICD.10 CM and CMS Medicare Part C instructions and requirements for diagnostic coding. The role is remote with a preferred location of within 30 minutes of Nashville, TN.​
Primary Functions Include:
​​Account for coding and abstracting of patient encounters, including diagnostic and procedural information, significant reportable elements, and complications. This is done in adherence with ICD.9 and ICD.10 Official Guidelines for Coding and Reporting, AHA Coding Clinic for ICD.9 CM and ICD.10 CM, and CMS Medicare Part instructions and requirements for diagnostic coding.
​Research and analyze data needs for reimbursement.
​Analyze medical records and identify documentation deficiencies.
​Review and verify documentation supporting diagnoses, procedures, and treatment results.
​Identify diagnostic and procedural information.
Audit clinical documentation and coded data to validate that documentation supports the services rendered for reimbursement and reporting purposes.
Assign codes for reimbursements, research and compliance with regulatory requirements utilizing guidelines.
​Follow standard coding conventions. Serve as coding consultant to care providers.
Identify discrepancies, potential quality of care, and billing issues.
Research, analyze, recommend, and facilitate plans of action to correct discrepancies and prevent future coding errors.
​Identify reportable elements, complications, and other procedures.
​Perform other related responsibilities as assigned.​
How You Qualify
You reviewed the Who You Are section of this job posting and immediately felt the need to read on. This makes you a match for our innovative culture. You accept things change quickly in a startup environment and are willing to pivot quickly on priorities.
Must have reliable access to high-speed internet to ensure seamless remote work communication and productivity
​​High school diploma, GED, or suitable equivalent
​2+ years of recent outpatient medical coding experience
​ICD.10 certification
Must possess one of the following coding credentials: CPC, CCS, CCS-P, RHIT, or RHIA
​Proficient computer skills
​Excellent communication skills, both verbal and written
Strong people skills and ability to build supportive relationships with providers
Outstanding organizational skills and an ability to operate efficiently and independently.
CMS HCC Risk Adjustment experience, preferred
Outpatient CDI credential from AAPC or ACDIS, preferred
​Auditing experience preferred​
How You are Supported
As a full-time team member, you will benefit from Honest's exceptional total rewards package, including competitive base pay with bonuses, paid time off starting at 4 weeks for full time employees, 12 paid holidays per year, reimbursement for continuing medical education, 401k with match, health, dental, and vision insurance.
As a part-time team member, you will benefit from Honest's total rewards package, including competitive base pay with bonuses, pro-rated paid time off, paid holidays, reimbursement for continuing medical education, 401k with match.
Family friendly policies that support paid parental leave and flexible work arrangements
As a team member you'll be supported by our robust commitment to training and development that starts with onboarding and continues throughout your career with Honest
You will collaborate with like-minded healthcare professionals who, like you, understand the importance and value of Honest's high-quality, value-based, care model.
Honest is an equal opportunity employer that is committed to inclusion and diversity. We take affirmative action to ensure equal opportunity for all applicants without regard to race, color, religion, sex, sexual orientation, gender identity, national origin, disability, Veteran status, or other legally protected characteristics.