Nurse Care Manager - Detroit, MI Market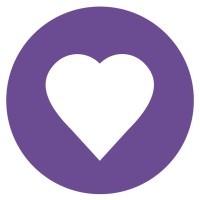 Honest
Customer Service
Detroit, MI, USA
Posted on Tuesday, October 10, 2023
Who You Are
You are devoted, compassionate, and enjoy being on the front lines in healthcare, changing the lives of your patients. You are passionate about getting to the root cause of a patient's conditions, removing social determinants of healthcare, and ensuring the highest possible quality of life for those in your care. You don't want to sacrifice quality over quantity, and you aim to provide the same level of care and commitment to your patients that you would to your own family member.
Does this sound like you? If so, we should talk.
Who We Are
We are Honest Medical Group, a groundbreaking team of health care professionals focused on making a major impact in health care. At Honest, we align every aspect of our company to support patients and providers. We are devoted to purpose and inspired by innovation. We embrace our communities and lead with kindness. We drive health improvements, create a seamless member experience, and eliminate unnecessary cost. We listen to the needs of our patients and our employees—continually working to push beyond the status quo.
For us, it's all in an Honest day's work.
Your Role
You will collaborate with an assigned panel of physicians, advanced practice providers (APP), and ancillary team members to manage patient's specialized needs based on their individual condition. Your job duties will include taking full ownership of patients within your panel, with an additional focus on patients with complex chronic conditions, serious illness, or advanced frailty. You will perform assessments to identify member needs based on their values, goals and preferences. From this assessment, you will develop comprehensive care management plans for each member. These care plans will be used to coordinate patient care delivery with Honest clinicians, network providers, contracted vendors, and community-based services. This work will take place remotely alternating with potential opportunities to visit aligned practices and/or patients. Although the role will be based remotely the successful candidate must live in the DETROIT, MI market.
Primary Functions Include:
Quickly build empathetic relationships with patients and families.
Evaluate and identify patients' needs based on their respective values, goals, and preferences, then translate these needs into clinical needs.
Interface with primary care physicians, advanced practice providers (APP), specialists, and various disciplines on the development of case management plans/programs.
In conjunction with the physician/APP, implement care/treatment plans by coordinating access to health services across multiple providers/ disciplines.
Monitor care and identify cost-effective measures, including recommendations for alternative levels of care and utilization of resources.
Effectively coordinate patient admissions and discharges from hospitals or skilled nursing facilities via coordination with respective facility clinicians and case managers.
Build relationships across network hospitals, SNFs, home health companies, and DME vendors within the respective community.
Monitor and evaluate the effectiveness of the case management plans based on quality and cost drivers and modify as necessary.
Coordinate the interdisciplinary approach to providing continuity of care, including utilization management, transfer coordination, discharge planning and obtaining all authorizations/approvals/transfers as needed for outside services for patients/families.
Act as a clinical liaison, per their specialty, with outside agencies such as County CCS, non-plan facilities, outside providers, employers and/or workers' compensation carriers and third-party administrators.
Prepare reports and communicate program changes to appropriate staff and develops protocols in accordance with compliance requirements.
Act as a patient advocate and educator to assure that the patient has the knowledge to care for his/her condition and patient is educated and empowered to be responsible for participating in the plan of care.
Develop individualized patient/family education plan focused on self-management and deliver patient/family education specific to a disease state.
Develop and update training and educational materials and present to appropriate staff, members, and families. Facilitate patients' return to normal daily activities by teaching and making appropriate referrals for outside services/continued care.
Consult with internal and external physicians, health care providers, discharge planners, and outside agencies regarding continued care/treatment or hospitalization or referral to support services or placement.
Engage internal resources to identify and respond to social determinants of health such as lack of transportation, stable housing, or food resources.
Participate in data collection and analysis of clinical outcomes of care and customer satisfaction standards. Participate in the formulation and implementation and monitoring of action strategies and outcomes of care or customer service. Ensure that accurate records are maintained of the care associated with each patient.
Interpret regulations, health plan benefits, policies, and procedures for members, physicians, medical office staff, and contract providers and outside agencies.
Actively participate in huddles, interdisciplinary team (IDT) sessions, and patient case conferences.
Commendably represents Honest to patients, their families, and the community.
Perform other related responsibilities as assigned.
How You Qualify
You reviewed the Who You Are section of this job posting and immediately felt the need to read on. This makes you a match for our innovative culture. You accept things change quickly in a startup environment and are willing to pivot quickly on priorities.
Must have reliable access to high-speed internet to ensure seamless remote work communication and productivity
Although the role will be based remotely you must live in the DETROIT, MI market.
Current Registered Nurse license is required, Bachelor's of Science in Nursing preferred
1+ year of utilization management experience preferred
3+ years of clinical practice in a hospital, clinic, home care, or nursing home setting highly preferred
Case management experience and CCM preferred but not required
Disease management and/or physician office experience
You are able to arrange travel to various work sites as needed, as well as possess and maintain a valid driver's license in your state of residence and motor vehicle insurance
How You are Supported
As a full-time team member, you will benefit from Honest's exceptional total rewards package, including competitive base pay with bonuses, paid time off starting at 4 weeks for full time employees, 12 paid holidays per year, reimbursement for continuing medical education, 401k with match, health, dental, and vision insurance.
As a part-time team member, you will benefit from Honest's total rewards package, including competitive base pay with bonuses, pro-rated paid time off, paid holidays, reimbursement for continuing medical education, 401k with match.
Family friendly policies that support paid parental leave and flexible work arrangements
As a team member you'll be supported by our robust commitment to training and development that starts with onboarding and continues throughout your career with Honest
You will collaborate with like-minded healthcare professionals who, like you, understand the importance and value of Honest's high-quality, value-based, care model.
Honest is an equal opportunity employer that is committed to inclusion and diversity. We take affirmative action to ensure equal opportunity for all applicants without regard to race, color, religion, sex, sexual orientation, gender identity, national origin, disability, Veteran status, or other legally protected characteristics.