Director, Quality and Risk Adjustment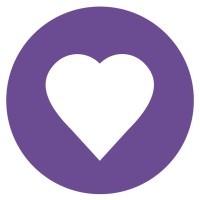 Honest
Quality Assurance
United States
Posted on Monday, September 25, 2023
Who You Are
You are devoted, compassionate, and enjoy being on the front lines in healthcare, changing the lives of your patients. You are passionate about getting to the root cause of a patient's conditions, removing social determinants of healthcare, and ensuring the highest possible quality of life for those in your care. You don't want to sacrifice quality over quantity, and you aim to provide the same level of care and commitment to your patients that you would to your own family member.
Does this sound like you? If so, we should talk.
Who We Are
We are Honest Medical Group, a groundbreaking team of health care professionals focused on making a major impact in health care. At Honest, we align every aspect of our company to support patients and providers. We are devoted to purpose and inspired by innovation. We embrace our communities and lead with kindness. We drive health improvements, create a seamless member experience, and eliminate unnecessary cost. We listen to the needs of our patients and our employees—continually working to push beyond the status quo.
For us, it's all in an Honest day's work.
Your Role
You will collaborate with senior and executive leaders in building out Honest from the ground up. You will get hands on experience creating various programs, exposure to business development and growth opportunities, an opportunity to build a national networking base, and the ability to work among some of the most sought after thought leadership in the health care space. Thorough awareness of value-based care principles and nuances related to managing Medicare Advantage and commercial members in Value-Based Care (VBC) contracts is required.
Primary Functions Include:
Create data gathering processes for quality measure reporting.
Develop and implement programs for provider training and education related to quality and risk adjustment activities.
Develop and oversee programs to ensure complete and accurate diagnosis codes are identified and submitted to CMS for all patients.
Monitor and analyze the effectiveness of programs, processes, infrastructure, and reporting, and make changes to improve results and effectiveness.
Oversee internal and vendor processes, controls and reporting to ensure effective processes are in place throughout the organization.
Perform other related responsibilities as required.
How You Qualify
You reviewed the Who You Are section of this job posting and immediately felt the need to read on. That makes you a match for our innovative culture.
You accept that things change quickly in a startup environment and are willing to pivot quickly on priorities
You are knowledgeable and passionate about quality and risk adjustment
Bachelor degree in healthcare administration, healthcare management, nursing, public health, or a related field
8+ years of experience in quality and risk adjustment in a healthcare organization
3+ years of experience in leadership roles within healthcare organizations with a demonstrated record of effectively managing teams and driving results
Experience in leading or participating in quality improvement initiatives in the healthcare industry
Experience in identifying, assessing, and mitigating risks in a healthcare environment
Experience in a team-based service environment
Ability to work independently and in a relatively unstructured manner
Demonstrate genuine curiosity on the job when performing job functions
Excellent communication skills, you must be bold enough to speak up when something is non-compliant
Able and willing to travel to markets (currently New York and Michigan) and Nashville, TN office up to 20% of the time
How You are Supported
As a full-time team member, you will benefit from Honest's exceptional total rewards package, including competitive base pay with bonuses, paid time off starting at 4 weeks for full time employees, 12 paid holidays per year, reimbursement for continuing medical education, 401k with match, health, dental, and vision insurance.
As a part-time team member, you will benefit from Honest's total rewards package, including competitive base pay with bonuses, pro-rated paid time off, paid holidays, reimbursement for continuing medical education, 401k with match.
Family friendly policies that support paid parental leave and flexible work arrangements
As a team member you'll be supported by our robust commitment to training and development that starts with onboarding and continues throughout your career with Honest
You will collaborate with like-minded healthcare professionals who, like you, understand the importance and value of Honest's high-quality, value-based, care model.
Honest is an equal opportunity employer that is committed to inclusion and diversity. We take affirmative action to ensure equal opportunity for all applicants without regard to race, color, religion, sex, sexual orientation, gender identity, national origin, disability, Veteran status, or other legally protected characteristics.