Clinical Documentation Integrity Coding Auditor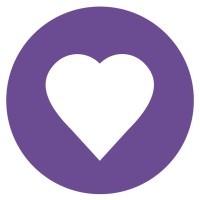 Honest
Remote
Posted on Tuesday, September 12, 2023
Who You Are
You are devoted, compassionate, and enjoy being on the front lines in healthcare, changing the lives of your patients. You are passionate about getting to the root cause of a patient's conditions, removing social determinants of healthcare, and ensuring the highest possible quality of life for those in your care. You don't want to sacrifice quality over quantity, and you aim to provide the same level of care and commitment to your patients that you would to your own family member.
Does this sound like you? If so, we should talk.
Who We Are
We are Honest Medical Group, a groundbreaking team of health care professionals focused on making a major impact in health care. At Honest, we align every aspect of our company to support patients and providers. We are devoted to purpose and inspired by innovation. We embrace our communities and lead with kindness. We drive health improvements, create a seamless member experience, and eliminate unnecessary cost. We listen to the needs of our patients and our employees—continually working to push beyond the status quo.
For us, it's all in an Honest day's work.
Your Role
​​As a Clinical Documentation Integrity Coding Auditor, you will be responsible for conducting comprehensive audits of clinical documentation and medical coding to ensure adherence to coding guidelines, regulations, and industry standards. You will analyze medical records, physician documentation, and coding assignments to identify discrepancies and coding errors that may impact reimbursement and compliance. The Coding Documentation Integrity Coding Auditor will collaborate with coding professionals, CDI specialists, and healthcare providers to clarify documentation queries and improve documentation quality and specificity. You will play a crucial role in educating and training staff on coding guidelines, providing feedback for improvement, and participating in quality initiatives to enhance coding accuracy, compliance, and revenue integrity. Ultimately, your expertise and attention to detail contribute to optimal reimbursement, compliance with regulatory standards, and improved overall documentation practices.​
Primary Functions Include:
Conduct comprehensive audits of clinical documentation and medical coding to ensure compliance with coding guidelines, regulations, and industry standards.
Analyze clinical documentation to identify discrepancies, coding errors, and documentation gaps that may impact coding accuracy, reimbursement, and compliance.
Collaborate with CDI department and healthcare providers to clarify documentation queries, improve documentation quality, and enhance coding specificity.
Provide education and training to physicians, clinicians, and coding staff on proper documentation practices, coding guidelines, and regulatory requirements.
Prepare detailed audit reports that include findings, recommendations, and action plans.
Present audit results to management, coding teams, and other necessary parties highlighting areas of concern and opportunities for improvement.
Communicate coding updates, regulatory changes, and compliance requirements to coding staff and healthcare providers.
Perform other related responsibilities as assigned.
How You Qualify
You reviewed the Who You Are section of this job posting and immediately felt the need to read on. This makes you a match for our innovative culture. You accept things change quickly in a startup environment and are willing to pivot quickly on priorities.
Must have reliable access to high-speed internet to ensure seamless remote work communication and productivity.
A high school diploma or equivalent is required. A degree in health information management (HIM), medical coding, or a related field is preferred.
Must hold a Certified Coding Specialist (CCS), Certified Coding Specialist-Physician-Based (CCS-P), Certified Professional Coder (CPC), Certified Professional Medical Auditor (CPMA), or Certified Risk Coder (CRC) credential.
3+ years of coding experience and Medicare Advantage Risk Adjustment in outpatient healthcare setting
Prior experience in clinical documentation improvement (CDI) is highly desirable; familiarity with CDI processes, documentation integrity, and clinical documentation improvement programs is preferred.
Extensive knowledge of medical coding systems and guidelines, including ICD-10-CM, CPT, and HCPCS Level II coding.
Experience working with clinical documentation improvement (CDI) programs and familiarity with CDI best practices.
Solid understanding of healthcare reimbursement methodologies and regulatory compliance requirements.
Strong analytical and critical thinking skills, with the ability to identify patterns, trends, and areas for improvement.
Excellent communication and interpersonal skills to collaborate effectively with healthcare professionals and coding staff.
Proficient in using electronic health record (EHR) systems, coding software, and other healthcare technology platforms.
Proficient computer skills.
Excellent communication skills, both verbal and written.
Attention to detail and accuracy, with a commitment to maintaining high standards of documentation integrity.
Strong organizational and time management skills to prioritize tasks and meet deadlines.
How You are Supported
As a full-time team member, you will benefit from Honest's exceptional total rewards package, including competitive base pay with bonuses, paid time off starting at 4 weeks for full time employees, 12 paid holidays per year, reimbursement for continuing medical education, 401k with match, health, dental, and vision insurance.
As a part-time team member, you will benefit from Honest's total rewards package, including competitive base pay with bonuses, pro-rated paid time off, paid holidays, reimbursement for continuing medical education, 401k with match.
Family friendly policies that support paid parental leave and flexible work arrangements
As a team member you'll be supported by our robust commitment to training and development that starts with onboarding and continues throughout your career with Honest
You will collaborate with like-minded healthcare professionals who, like you, understand the importance and value of Honest's high-quality, value-based, care model.
Honest is an equal opportunity employer that is committed to inclusion and diversity. We take affirmative action to ensure equal opportunity for all applicants without regard to race, color, religion, sex, sexual orientation, gender identity, national origin, disability, Veteran status, or other legally protected characteristics.