Director, Market Operations - Buffalo NY Market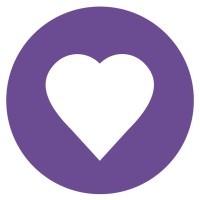 Honest
Operations
Buffalo, NY, USA
Posted on Friday, September 1, 2023
Who You Are
You are devoted, compassionate, and enjoy being on the front lines in healthcare, changing the lives of your patients. You are passionate about getting to the root cause of a patient's conditions, removing social determinants of healthcare, and ensuring the highest possible quality of life for those in your care. You don't want to sacrifice quality over quantity, and you aim to provide the same level of care and commitment to your patients that you would to your own family member.
Does this sound like you? If so, we should talk.
Who We Are
We are Honest Medical Group, a groundbreaking team of health care professionals focused on making a major impact in health care. At Honest, we align every aspect of our company to support patients and providers. We are devoted to purpose and inspired by innovation. We embrace our communities and lead with kindness. We drive health improvements, create a seamless member experience, and eliminate unnecessary cost. We listen to the needs of our patients and our employees—continually working to push beyond the status quo.
For us, it's all in an Honest day's work.
Your Role
As a Director Market Operations you will lead, influence, and support operational execution on the best clinical care for our patients. You will execute on the operational plan based on market needs. To promote holistic patient care, you will leverage internal and external stakeholders and partners and engage the entire interdisciplinary team (IDT) including advanced practice providers, behavioral health advanced practice providers, registered nurses, nurse care manager, care coordinators, health coaches, dietitians, social workers, and even podiatrists – all within the Honest Medical Group family.
Primary Functions Include:
Oversee the IDT within an assigned market to ensure effective day-to-day operations management.
Collaborate with Regional Medical leadership, and IDT to drive desired patient outcomes.
Engage and collaborate with IDT and market partners in the implementation of clinical initiatives, processes, and procedures.
Standardize operations to leverage lessons learned across markets to benefit improvements across Honest's full organization.
Serve as a communication conduit between internal and external stakeholders.
Develop and nurture relationships with joint venture (JV) partners, including addressing concerns of leaders and clinicians.
Manage key meetings with joint venture (JV) partner leaders and clinicians (lead meetings, summarize next steps, dispatch responsibilities, project manage takeaways, and present results at subsequent meetings).
Support network initiatives to ensure optimal access for JV partners' attributed patients.
Work alongside Finance as the voice of the market in producing targeted financial analyses.
Build and manage disciplined project plans and processes with established target goals and timelines to ensure on-time delivery.
Build and evolve playbooks and toolkits based on learnings and needed structuring.
Promote Honest Medical Group within the local market to help the community understand our business model.
Perform other related responsibilities as assigned.
How You Qualify
You reviewed the Who You Are section of this job posting and immediately felt the need to read on. That makes you a match for our innovative culture.
Although the position will remote, the successful applicant must live in the Buffalo, NY market to accommodate occasional visits to client sites
10+ years of healthcare administrative experience
Must have reliable access to high-speed internet to ensure seamless remote work communication and productivity
Comfort with financial and operational mechanics of value-based care programs
Clear communication style with experience addressing company leadership
Able to think creatively and strategically
Solid understanding of care delivery processes (i.e., PCPs, hospitals, home health, etc.)
Strong knowledge of health plan administration and medical management services (i.e., billing, claims, customer service, technology, care management, utilization management, etc.)
Experience with government programs (Medicaid, Medicare, and Dual Eligibles) and understanding of the associated regulatory environments
Proficient in Outlook, Word, Excel, and PowerPoint
Experience manipulating published reports and dashboards in Tableau is a plus
You have passion for and experience in clinical care delivery operations
You are adept to change and can pivot quickly based on market needs and demands
You have experience managing an interdisciplinary team and have experience working with providers
You can identify needs and think through clinical and operational process improvements
How You are Supported
As a full-time team member, you will benefit from Honest's exceptional total rewards package, including competitive base pay with bonuses, paid time off starting at 4 weeks for full time employees, 12 paid holidays per year, reimbursement for continuing medical education, 401k with match, health, dental, and vision insurance.
As a part-time team member, you will benefit from Honest's total rewards package, including competitive base pay with bonuses, pro-rated paid time off, paid holidays, reimbursement for continuing medical education, 401k with match.
Family friendly policies that support paid parental leave and flexible work arrangements
As a team member you'll be supported by our robust commitment to training and development that starts with onboarding and continues throughout your career with Honest
You will collaborate with like-minded healthcare professionals who, like you, understand the importance and value of Honest's high-quality, value-based, care model.
Honest is an equal opportunity employer that is committed to inclusion and diversity. We take affirmative action to ensure equal opportunity for all applicants without regard to race, color, religion, sex, sexual orientation, gender identity, national origin, disability, Veteran status, or other legally protected characteristics.