Supervisor, Quality Documentation Review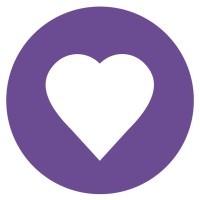 Honest
People & HR, Operations, Quality Assurance
Remote · United States
Posted on Thursday, August 3, 2023
Who You Are
You are devoted, compassionate, and enjoy being on the front lines in healthcare, changing the lives of your patients. You are passionate about getting to the root cause of a patient's conditions, removing social determinants of healthcare, and ensuring the highest possible quality of life for those in your care. You don't want to sacrifice quality over quantity, and you aim to provide the same level of care and commitment to your patients that you would to your own family member.
Does this sound like you? If so, we should talk.
Who We Are
We are Honest Medical Group, a groundbreaking team of health care professionals focused on making a major impact in health care. At Honest, we align every aspect of our company to support patients and providers. We are devoted to purpose and inspired by innovation. We embrace our communities and lead with kindness. We drive health improvements, create a seamless member experience, and eliminate unnecessary cost. We listen to the needs of our patients and our employees—continually working to push beyond the status quo.
For us, it's all in an Honest day's work.
Your Role
As a Quality Documentation Reviewer Supervisor, you will partner with physician offices, vendors and Advanced Practice Practitioners within our established partnerships to assess the health information that includes improving clinical documentation, quality measures, and regulatory guidelines. The Quality Documentation Reviewer Supervisor will work in collaboration with the Medical Coders, as appropriate. You serve as a subject matter expert in clinical documentation, quality measures, and regulatory guidelines.
Primary Functions of the Supervisor, Quality Documentation Review Include:
Perform concurrent and retrospective second-level reviews on specific types of opportunities.
Conduct regular reviews of pre-visit planning documents and provide coaching and feedback to providers to improve clinical documentation.
Work collaboratively with physicians, Advanced Practice Nurse Practitioners, other healthcare professionals, and coding staff to ensure that clinical information in the medical record is present and accurate to track clinical severity.
Audit clinical documentation and coded data to validate documentation supports diagnoses and treatment as well as identifies deficiencies of evidence-based practices.
Research, analyze, recommend, and facilitates plan of action to correct discrepancies and prevent future documentation discrepancies.
Assist management with training new Quality Documentation Reviewers (QDRs) to include daily monitoring, mentoring, feedback, and education.
Track technology issues with process tools and coordinate with leadership on updates.
Lead weekly huddles or meetings for Coding Documentation Improvement (CDI) and QDR teams.
Serve as the main point of contact for external and internal QDR feedback requests.
Work closely with external CDI consultants to determine any educational opportunities identified via external reporting or chart reviews.
Supervise, ensure competency, and evaluate the activities of assigned staff.
Report and analyze the data for the QDR program.
Actively demonstrate the organization's mission and core values and conducts oneself at all times in a manner consistent with these values.
Understand and adhere to all laws and regulations pertaining to patient health, safety, and medical information.
Perform other related responsibilities as assigned.
How You Qualify
You reviewed the Who You Are section of this job posting and immediately felt the need to read on. This makes you a match for our innovative culture. You accept things change quickly in a startup environment and are willing to pivot quickly on priorities.
Must have reliable access to high-speed internet to ensure seamless remote work communication and productivity
Associate degree in nursing required; Bachelor's degree or higher in nursing preferred
Current Registered Nurse License is required, plus any coding certification from either AHIMA or AAPC
CMS HCC Risk Adjustment expertise
3+ years of chart auditing experience
3+ years of clinical practice in a hospital, home care, or nursing home setting
Clinical Documentation certification either from AAPC or AHIMA preferred
Outpatient coding credential from AAPC or AHIMA preferred
Demonstrated experience in reviewing clinical documentation charts for audit
Demonstrates understanding of current risk adjustment guidelines including Value-Based Care initiatives and quality metrics
Demonstrates knowledge of pathophysiology, disease management, and coding guidelines.
Working knowledge of HIPAA Privacy and Health Information Security Rules.
Experience with EMR systems such as EPIC, Athena, Medent, Allscripts
Demonstrated proficiency in computer skills, i.e., Microsoft Windows, Outlook, Excel, Word, PowerPoint, internet browsers, and Microsoft Teams
Strong people skills and ability to build collaborative relationships with providers.
Outstanding organizational skills and an ability to operate efficiently and independently.
A sound knowledge of medical coding guidelines and regulations, including compliance and reimbursement. This allows for a clear understanding of the impact of coding on payment models.
A thorough understanding of anatomy, pathophysiology, and medical terminology necessary to correctly code using 10 CM coding guidelines
How You are Supported
As a full-time team member, you will benefit from Honest's exceptional total rewards package, including competitive base pay with bonuses, paid time off starting at 4 weeks for full time employees, 12 paid holidays per year, reimbursement for continuing medical education, 401k with match, health, dental, and vision insurance.
As a part-time team member, you will benefit from Honest's total rewards package, including competitive base pay with bonuses, pro-rated paid time off, paid holidays, reimbursement for continuing medical education, 401k with match.
Family friendly policies that support paid parental leave and flexible work arrangements
As a team member you'll be supported by our robust commitment to training and development that starts with onboarding and continues throughout your career with Honest
You will collaborate with like-minded healthcare professionals who, like you, understand the importance and value of Honest's high-quality, value-based, care model.
Honest is an equal opportunity employer that is committed to inclusion and diversity. We take affirmative action to ensure equal opportunity for all applicants without regard to race, color, religion, sex, sexual orientation, gender identity, national origin, disability, Veteran status, or other legally protected characteristics.