Director, Nursing and Clinical Operations (RN) Lansing/Bronson, MI Area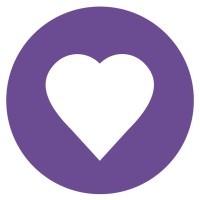 Honest
Operations
Lansing, MI, USA
Posted on Thursday, August 3, 2023
Who You Are
You are devoted, compassionate, and enjoy being on the front lines in healthcare, changing the lives of your patients. You are passionate about getting to the root cause of a patient's conditions, removing social determinants of healthcare, and ensuring the highest possible quality of life for those in your care. You don't want to sacrifice quality over quantity, and you aim to provide the same level of care and commitment to your patients that you would to your own family member.
Does this sound like you? If so, we should talk.
Who We Are
We are Honest Medical Group, a groundbreaking team of health care professionals focused on making a major impact in health care. At Honest, we align every aspect of our company to support patients and providers. We are devoted to purpose and inspired by innovation. We embrace our communities and lead with kindness. We drive health improvements, create a seamless member experience, and eliminate unnecessary cost. We listen to the needs of our patients and our employees—continually working to push beyond the status quo.
For us, it's all in an Honest day's work.
Your Role
The Director of Nursing and Clinical Operations (DNCO) will be a key strategic leadership role that provides design, development, implementation, integration, and oversight responsibilities for the health services function in a region. The role will be accountable for clinical program development, integration, ensuring contractual compliance and success, and achievement of ACO Reach clinical, quality, utilization, and patient satisfaction goals. The DNCO will also be responsible for developing the capabilities and refining the strategies required to effectively launch, grow, and manage the products within Health Service clinical programs, vendor relationships, and technology enabled health solutions. The Director will balance the needs of our business and ensure that the solutions identified are both valuable and viable. The DNCO will partner closely with the General Manager, Regional Chief Medical Officer, Behavioral Health, and medical specialists while overseeing an interdisciplinary care team that includes but is not limited to: Nurse Care Managers, Social Workers, Care Coordinators, Health Coaches, Transition of Care Coordinators, and Dietitian. To ensure success, the DNCO will work closely with key internal partners including but not limited to Business Development, Medical Management, Operations, Education, Implementation, and Human Resources. This role will develop partnerships with primary care practices, joint venture partners (i.e., Independent Physician Associations), vendors, community-based resources (i.e., meals on wheels, transportation companies), and healthcare systems (i.e., Hospitals, Home Health, Skilled Nursing Facilities (SNF), Hospice, Behavioral Health (BH), Health Homes) to ensure the development and integration of innovative and comprehensive programming to improve patient care and outcomes.
Primary Functions Include:
Build and maintain relationships with joint venture partners, health plans, collaborative partners, vendors, Health Information Exchanges (HIE's), healthcare systems, and community-based organizations.
Perform staff oversite responsibilities including hiring, mentoring, and supporting staff for professional growth and learning opportunities. Complete performance reviews and identify individual staff goals.
Ensure a strong case management program.
Use data to drive strategic decision making and planning throughout the clinical operations teams.
Develop and monitor clinical and business dashboards/metrics that drive patient outcomes and key performance metrics.
Work closely with staff education and onboarding personnel to ensure education and training continues to meet evolving staff needs. Identify staff needs and determine resources to further enhance knowledge and professional growth.
Assist in the development of field guidebooks that create consistency in practice and protocols and enhance on the job learning for team members.
Collaborate to develop innovative solutions, programs, and pilots to overcome healthcare barriers.
Develop Health Services policies and protocols and review/revise annually.
Develop Health Services job descriptions and collaborate with recruiters on staff hiring.
Assist in the development and implement disease state management and evidence-based practices that are interdisciplinary in approach and design.
Understand NCQA, STAR, HEDIS, CAHPS measures and standards and participate in the development of action plans to meet goals.
Coordinate the management of Complaints and Grievances, ensuring required response timeframes are met.
Collaborate on processes to manage internal and external referrals for healthcare services (i.e., behaviorial health referral, Home Health) and specialists (i.e., cardiology, pulmonology). Monitor for necessity, cost, and outcomes.
Oversee the development and maintenance of community-based resource manuals.
Incorporate principles of utilization management into practice to ensure healthcare services are delivered timely, for the right length of time, achieving high quality outcomes.
Manage the direct admit to skilled nursing facility (SNF) process by ensuring appropriate criteria and medical documentation is submitted to the accepting agency. Work in collaboration with medical team, offices, snd medical records.
Understand and review State, Federal, CMS Regulations that pertain to business development, partners, and practice
Perform other related responsibilities as needed.
How You Qualify
You reviewed the Who You Are section of this job posting and immediately felt the need to read on. That makes you a match for our innovative culture.
Bachelor's of Science in Nursing or other 4-year clinical degree required
MPH, MHSA, MBA, or related graduate degree preferred
7+ years of progressive clinical experience in healthcare management, operations, and program development
3+ years of hospital clinical experience, plus home care, health plan, or hospice experience
Expertise in Case Management, Utilization Management, Performance Improvement
Experience using analytics, metrics, and user feedback to drive strategy and execution
Ability to develop and implement clinical programs with clear demonstration of results
Understanding and experience with clinical service products (i.e., disease management, wellness programs, etc.) or provider network management services or offerings
Experience developing and implementing innovative clinical programs
Strong knowledge of HEDIS measures, quality gap management, STAR ratings
Full understanding of Patient Satisfaction, CAHPS reporting and experience developing improvement strategies
Experience growing business by understanding customer insights and competitive intelligence
Solid computer skills including Microsoft Office programs (Excel, Power Point) and Visio
Although a remote role there will be some travel to meetings and practice locations; the right candidate must be located in Michigan for easy travel accessibility
Experience in interdisciplinary team management preferred
Experience acquiring and analyzing data using appropriate standard quantitative methods across a spectrum of business environments to facilitate process analysis and improvements preferred
How You are Supported
As a full-time team member, you will benefit from Honest's exceptional total rewards package, including competitive base pay with bonuses, paid time off starting at 4 weeks for full time employees, 12 paid holidays per year, reimbursement for continuing medical education, 401k with match, health, dental, and vision insurance.
As a part-time team member, you will benefit from Honest's total rewards package, including competitive base pay with bonuses, pro-rated paid time off, paid holidays, reimbursement for continuing medical education, 401k with match.
Family friendly policies that support paid parental leave and flexible work arrangements
As a team member you'll be supported by our robust commitment to training and development that starts with onboarding and continues throughout your career with Honest
You will collaborate with like-minded healthcare professionals who, like you, understand the importance and value of Honest's high-quality, value-based, care model.
Honest is an equal opportunity employer that is committed to inclusion and diversity. We take affirmative action to ensure equal opportunity for all applicants without regard to race, color, religion, sex, sexual orientation, gender identity, national origin, disability, Veteran status, or other legally protected characteristics.